Principal's Message
13 days ago





On behalf of all of the teachers and staff at Pendleton Elementary School, we welcome you and your child to a new school year. PES is a school with a strong sense of community. As a learning community, we share a common mission in "Preparing Every Student for Academic Achievement."

As we begin a new year, we want to emphasize that student achievement is the focus of our instructional team. As a parent, you are a key member of that team. Our staff is dedicated to the belief that each child will be provided opportunities to reach their full academic and social potential. In support of that belief, our staff is committed to do the following:

Have high expectations for all of our learners.




Provide motivation for the learning process.




Arrange opportunities for all learners to be successful.

Provide a caring and positive class atmosphere for all students.

Implement a rigorous core curriculum that includes the Grade Level Standards.




Strive to be aware of the individual needs of your child.




Communicate with you regularly regarding your child's progress.




We rely on your support in all areas of the learning process in order for your child to truly excel. We need the dedication of our parents to do the following:

Have high expectations for your child.




Provide a quiet place for your child to study.




Encourage your child to complete his/her homework.




Make sure your child gets an adequate night's sleep.




See that your child arrives at school on time every day.




Spend time each day reading with your child.




Attend School Nights and Parent Conferences.




Encourage your child to be positive in his or her learning.




Together we can do a great job of preparing our students for future success as productive citizens able to meet the challenges they encounter. We are looking forward to the new year with great enthusiasm, refreshed energy, and high expectations. Let us celebrate previous success and strive to continue as a community of learners so that our children flourish.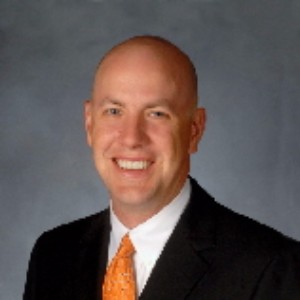 2022-2023 Teacher of the Year
Congratulations to Beverly Greenway, Pendleton's Teacher of the Year. Mrs. Greenway . Mrs. Greenway teaches first grade. Her love for our students and staff is evident. She works hard to support others and to build long lasting relationships. We are so lucky to have her here at PES. Congratulations Mrs. Greenway.
2022-2023 Support Staff of the Year
Congratulations to Officer Jon Reed, Pendleton's Support Staff of the Year. Mr. Reed has a servant's heart. He always jumps into help anywhere he can. He is a true World Changer!
Take a book. Share a book. Visit our Free Little Library.
Pendleton Elementary School Information
13 days ago
Our Mission Statement

Our purpose is to provide a learning environment that prepares all students for college, careers, and a successful life in a global society.





School Facts

School Mascot: Bulldog




School Colors: Black and Gold




Bulldogs use GROWL:

Gratitude

Respect

Ownership

World Changer

Leadership






ASD4 Gifted and Talented Program
Sorry, but there was nothing found. Please try different filters.